News 2022
Nees December 8th 2022
Blood/Incantation - split 7" EP 2022
This beast should be relesed at December 30th 2022. Press text: Both Germany's BLOOD and America's INCANTATION should require no introduction: not only are they two of death metal's longest-running bands, with the former forming in 1986 and the latter in '89, but also among the most enduring and influential. Hot off their recent split mini-album with NUNSLAUGHTER, BLOOD here deliver two of their trademark minimal-is-maximal death/grind songs (new + unreleased) in the best possible way, and not for trendy ears. INCANTATION deliver an exclusive track titled "Quantum Firmament." While countless bands continue to rip off their sound, there's simply no substitute for the original: INCANTATION are in a league of their own, STILL. Old-ways/days DEATH METAL is eternal, and suitably does the legendary Chris Moyen grace this split with his signature artwork.
News November 30th 2022
Landeck (A), altes Kino November 12th 2022
After almost 3 years, we should finally be back on stage. It goes to Landeck, Tyrol, Austria and besides the actual gig we should also have some time to enjoy the area. The organization left nothing to be desired and so the only question was how many people would find their way to the province - the question was then quickly answered, because it became very crowded the evening. People are craving for concerts again. Curiously, the mix of the evening was very broad: Jasajah offer Black Metal, Spasticus Death Metal and YMP Hardcore - that made everything very exciting. We were very nervous after the long time without gigs, if it would all work out and how to be received by the audience, but the worry was unfounded, because it was beyond measure an awesome gig, which was totally celebrated. We are back and looking forward to the next Massacre!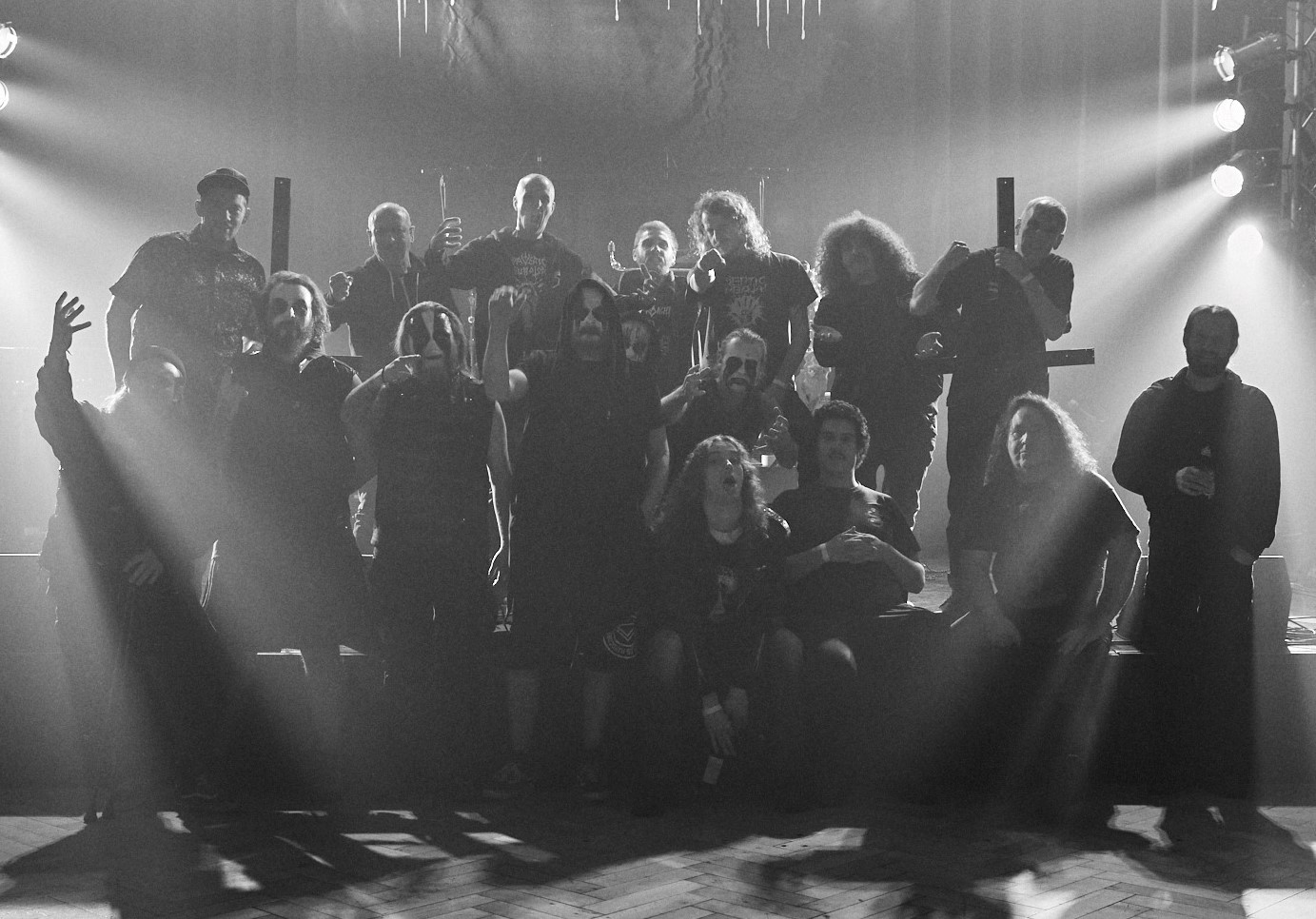 October 16th 2022

Finally, the Blood/Nunslaughter Vinyl version arrived and is available for sale (red, clear Orange or black vinyl) in the onlineshop.





August 12th 2022

Attention: the new URL for the shop is bloodshop.de!





June 13th 2022

The next massive release is in the starting blocks: Blood - all Eps and split Eeps packed together on 2 digipack CDs Plus the split live tape with Malignant Tumor and live Obscene Extreme (uncut). Release date is June 20th on Diablos Records, Mexico. We'll let you know, when they are available here in the onlineshop.





May 15th 2022

Blood/Nunslaughter has been released now on CD (Tape Version will follow June 2022).





March 9th 2022

The scheduled Blood/Nunslaughter Mini LP/CD/Tape is delayed to May 2022! More news about this, if we have any...


Older news: